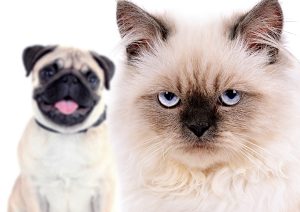 Cliché alert: radio's been…please, stop me before I use the d-word…disrupted. (And if you think I'm now filled with self-loathing for using the word-that-should-have-jumped-the-shark-five-years-ago, you're probably right.)
That said, I'd like to propose an extremely radical, but necessary, notion: terrestrial radio needs to completely rethink the idea of "competition." (And yes, the same goes for the rest of the entertainment-industrial complex.)
For us radio folk, that notion is anathema to our very being. After all, you don't get into the radio content biz unless you love intense competition. We've all got stories about "radio wars" we love to tell.
(Did I ever tell you about the time I had to order my promotions guy to remove his hands from the General Manager of the competition's throat? Howzabout the time I played a card I had up my sleeve to get the competition's morning guy fired when his extremely personal attacks on one of my air talents veered well into what we would now call #MeToo territory?)
Here's why it's so important to reconsider our idea of competition:
The radio station you used to consider your "direct competitor" is now your best ally.
How can that be possible?
Simple.
PPM has hammered home one point above all others: tuneout is inevitable. The average P1 listener will listen to your radio station for, on average, ten minutes at a time. Then, they're off.
Given all the options your listeners now have, and given that increased listening occasions is how you drive AQH, where would you prefer they go?
Me? Knowing that (1) radio is a mood service, and (2) if they leave for another radio station, they'll be out of there lickety split as well, I'd like them listening to something that keeps them in the mood to hear what I play. (Ed. note: please shut off your inner Beavis & Butthead when considering the expression "lickety split.")
Let's put it in concrete terms using my home market, Los Angeles, and my professional alma mater, KLOS, which I remain quite fond of, as examples. If I'm part of Team KLOS, when tuneout inevitably happens, where should I want my listeners to go?
Here's my list of preferences:
Another radio station that plays the music we play, classic rock.
A radio station that plays classic rock-adjacent music. That might be a classic hits station like Jack or KRTH or an alternative station like Alt or KROQ.
A radio station that plays any kind of music. At least, that way, they're still focused on hearing music on the radio.
A talk radio station.
Here's what I don't want my listeners doing: turning off broadcast radio and consuming something – anything – else. I don't want them listening to satellite radio. I really don't want them listening to a streaming service. I don't want them streaming podcasts. Oh, and I sure as hell don't want them listening to music (or downloaded podcasts) on their own device.
Make sense?
Let's take a look at the practical ramifications of what I just said, again using L.A. as an example. We'll start with this note: KLOS doesn't have anything like a direct competitor, and it hasn't in the six months since The Sound went away. When that happened, several good friends inside and outside of Cumulusland said to me, "I feel for you, but this will be good for KLOS."
Once upon a time, I'd have agreed with that statement. Once upon a time, it would have made good business sense to divest a radio station to an operator that would take it into a completely different lane from your other radio stations.
Not any more. Oh, and I apologize in advance for including some dry ratings analysis in this post, but it's necessary to demonstrate my point.
Since KSWD flipped formats, KLOS has…dropped a tenth of a share – and 1,500 bodies AQH – with Adults 25-54. This is in no way an indictment of KLOS' programming, which is excellent and, more to our analytical point, hasn't substantially changed since The Sound's departure. In reality, KLOS presumably gained some listening that would have otherwise gone to The Sound, but it's also lost a roughly equal amount of listening from audience that is avoiding terrestrial radio more frequently in order to have more choices with regard to classic rock.
Looking at the classic rock-adjacent stations, the alternative stations certainly didn't benefit from KSWD's exit, both of them also dropping slightly.
But…but…KRTH and Jack – the stations that Entercom wanted to protect from "competition" when it sold The Sound to the Educational Media Foundation – have gone up, so there you have it, right?
Wrong.
The two Classic Hitsish Entercom stations are indeed up a combined 1.3 shares and 4,700 AQH with Adults 25-54. Before we attribute that to the elimination of competition, though, we need to explore when that jump took place. Jack, proud holder of 70% of that growth lost audience after The Sound signed off, dropping in December and Holiday, presumably the effect of Christmas music along the KOST. 75% of Jack's growth just happened in April. KRTH, seemingly unaffected by Christmas music (which, of course, is nonsensical), was on a gradual rise that reversed when Jack went up last month.
Two other quick data points:
Are you wondering about KCSN/KSBR? Surely, with its Sound-adjacent Triple A format and outdoor campaign, the simulcast has picked up some steam, right? Wrong. It's not on Nielsen's radar. Again, that's also not a dig at KCSN. It's a reminder that, until a critical mass of the market perceives you as doing something, you're not yet in the arena, and given that it's a non-comm with a very limited budget, 88.5 has a long road to travel to reach the arena. (Another key thought on KCSN/KSBR in a moment.)
For what it's worth, and with panel change and the regular marketplace fluctuations, it's not worth that much, marketplace AQH with Adults 25-54 is down by 23,000 bodies, which is about 70% more audience than The Sound registered, so make of that what you will.
Two key takeaways:
First, on the micro level, it's natural to want to bloody "the competition." Back when radio absolutely dominated out-of-home listening – and did pretty well inside the home – ending your market "war" in victory might have been a pathway to success.
I put it to you that, today, the single best friend you have is your "enemy." You want competition, and the closer to you that competitor is, the better.
That "competitor" whose guerrilla marketing campaign I had my crew shred a couple lifetimes ago? (It was part of the incident with my promo guy's mitts around their GM's windpipe.) Today, I'd call them up and suggest we work together on a guerrilla marketing campaign. This summer, when you find yourself duking it out with a "rival" over who gets the presents on the next big concert, say, "F it – let's do this thing together."
In 2018, wouldn't you prefer that, when they tune out every ten minutes, they stay as close to your radio station as possible, rather than traveling to another audio content galaxy far, far away?
Second, on the macro level, radio – as an industry – needs to think differently about the notions of competition and cluster composition. We need to stop giving people reasons to turn off the radio.
In 2005, when we knew Howard Stern was leaving terrestrial radio at the end of the year, I was one of those programmers who loved the notion that he'd be gone soon. I did a ton of research that told me what I already knew: my morning show, already quite successful, was poised to pick up a groundswell of new audience in 2006 after he left.
It never happened. Howard's leaving drove his heavy users – the ones who could move the ratings needle – away from terrestrial radio. 12 years later, wouldn't you like to have him back on the radio, giving people another compelling reason to touch that FM dial?
Every reason that we can give consumers to keep listening to the radio is a good one.
What does this mean inside your building? It doesn't just mean that you should plan your clusters to thread together more closely than ever before, although that generally sounds like a good idea. What else can you do to reinforce your other brands? (And if you think that I'm suggesting that KLOS and 88.5 could help each other with a little cross-promotion, you're right.)
The industry needs to think more like a cartel. If we want to keep the Pandoras and iPhones and other products available via connected dashes as far away from the gates as possible for as long as possible, the whole industry needs to think this stuff through together.
Welcome competitors. Own them where you can; partner with them where you can't.